Onarga Historical Society Canvas Display
Last Spring we were approached by the Onarga Historical Society for ideas on how a series of antique postcards could be enlarged and displayed. After careful consideration in regards to preservation and budget, the postcards were enlarged and printed as 36 x 24 inch gallery wrapped canvas prints.

The Process
Each postcard (approximately 3 x 5 inches) was scanned and then edited in Photoshop. The sepia tones were preserved but corrections were made to increase clarity and contrast within each image. Some images needed more advanced correction such eliminating visible creases or damaging marks that were present on the originals.
The next step was taking each corrected image, enlarging it and preparing a final document for print. Each image fades at the edges to create a soft, feathered look. This was done to maintain the same consistent sepia color on the edges of each canvas along with a nicer final look.
Each image was then printed on canvas material. Once dry, each print was cut down to size and then stretched onto a 36 x 24 inch wooden frame and finished.

Display
The Onarga Historical Society now displays these 12 canvases as an exhibit in their museum located in Onarga, Illinois. Currently they are shown on easels but are also fitted with hanging wire for versatility if needed. These historic images are now preserved in a more accessible format for people to learn about and enjoy. We were excited to help these passionate historians preserve such an interesting and iconic part of Onarga's history.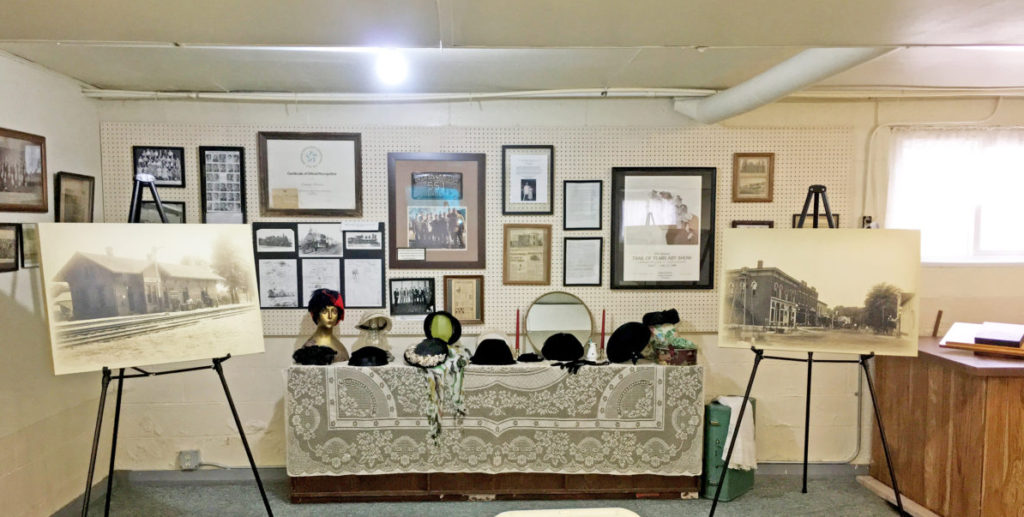 For more information about the Onarga Historical Society and Museum please visit their Facebook page or website.