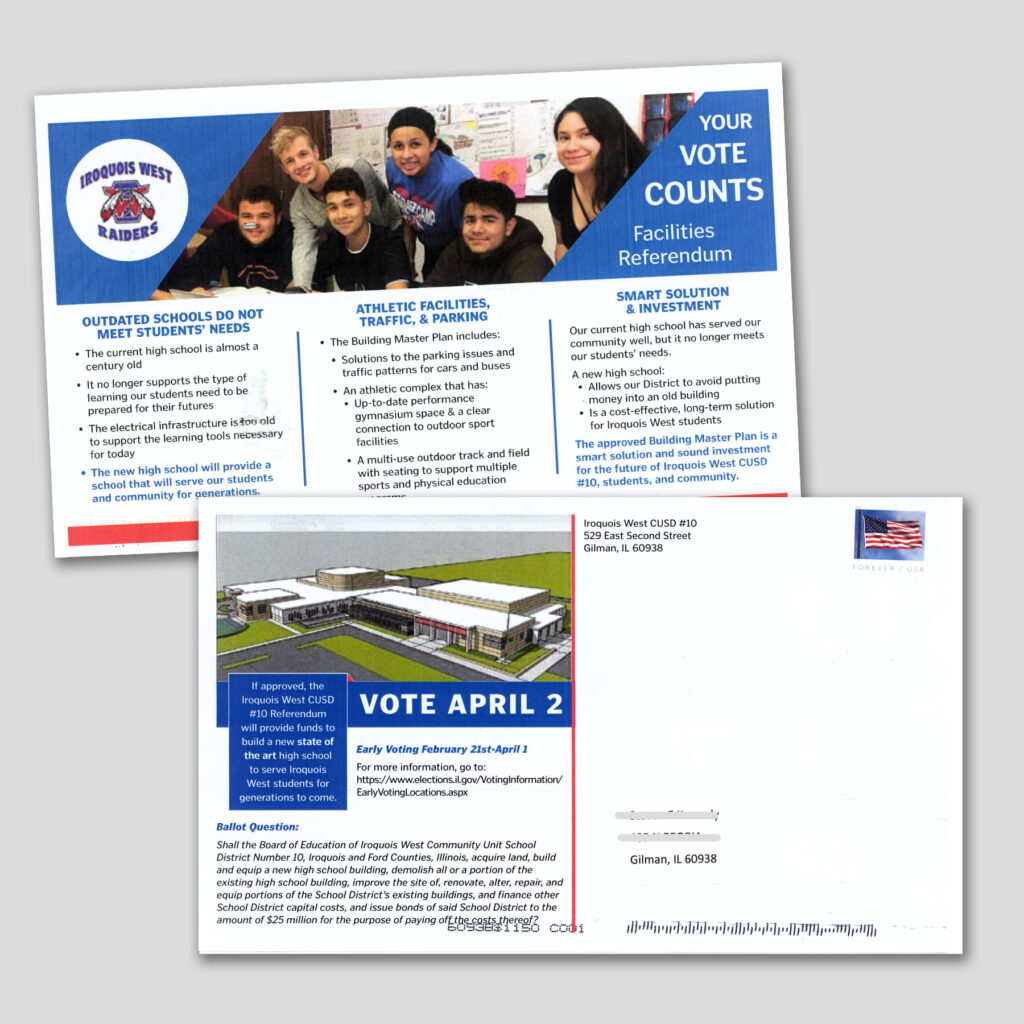 Save up to 38% on Postage with Direct Mailers!
We all get mail every day and mailings are a great way for businesses, organizations or campaigns to reach the community. Recently a Pro-Type employee received the two-sided postcard pictured above at her home address. Immediately she noticed a few things about the mailing that could have been more cost effective and made the postcard easier to send out.
Sent with a stamp – The postage used on this postcard was the most expensive option, a stamp ($.50).
Addressed with peel and stick labels – Each postcard had a label that was applied with the receivers mailing address.
How Pro-Type Could Have Helped
The postcard could have been EDDM (Every Door Direct Mail), Presorted First Class or Presorted Standard. EDDM costs range between $.14 – $.20 per piece. The postcard was sent at $.50. EDDM would have saved IW 38% in postage alone!
By doing a bulk mailing, the indicia is printed directly on the card saving you valuable time not applying stamps.
Having the mailing address printed directly on the postcard would save additional time and money. No need to purchase labels separately, take the time to set up the addresses, print and apply to postcards.
Print with the Pros!
Let our pros help you with your next mailing. Our expertise can save you valuable time and money!
Give us a call at 217-379-4715 or email customerservice@protypeprinting.com.