Want FREE Graphic Design?
Business Hours
Monday – Friday
8:30am – 4:30pm
217-379-4715
Professional. Proficient. Pro-Type.
We help companies save money and knock out printing projects. We know our stuff and we've got your back. Our customer service, high-quality printing and attention to detail sets us apart.
When you have questions you talk directly with one of our printing professionals who will help you find a solution. Contact us today.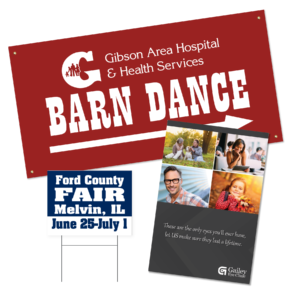 Think Big for Summer!
It's time to think bigger this summer with banners, posters and signs.
What Our Customers Are Saying