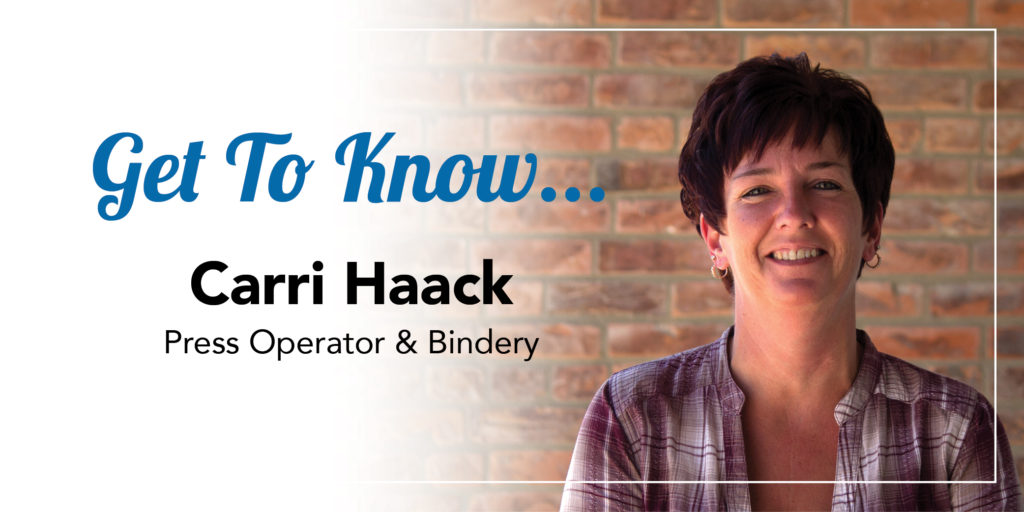 Carri joined Pro-Type in 1988. She works as a press operator and also in bindery. One of her main responsibilities is operating a machine that produces laboratory mounts for hospitals and clinics all over the country. Some of her other bindery tasks include running various machines to score and fold brochures, create booklets or bind books. In fact, Carri has experience running almost every single machine in our shop!
⚾
?
What do you like to do in your free time?
I enjoy camping, bike riding and boating. I love to watch Cubs baseball and spending time with our family.
?
What is your favorite commercial?
Hands down has to be Geico's Hump Dayyy!
?
?
?
What is your favorite restaurant?
Jonah's Seafood in Peoria. Everything is flown in fresh daily. I love trying new things there and have always had a wonderful meal. I also love a really good spicy Bloody Mary.