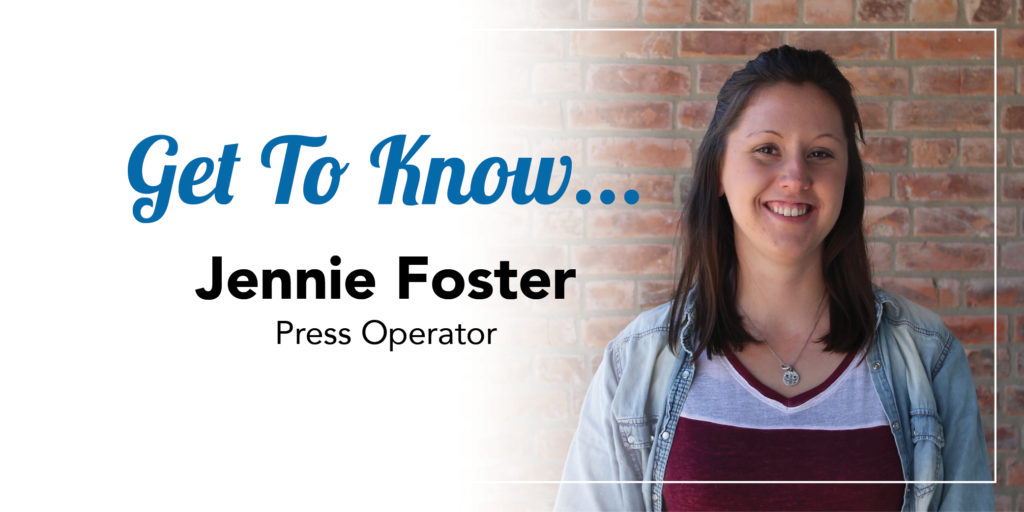 Please help us welcome our newest employee, Jennie Foster! We are excited to have her on the Pro-Type team.
? Favorite Quote: "It's not what the world holds for you. It's what you bring to it." – Anne of Green Gables
?️ What do you like to do in your free time?
Being outdoors and working with my family on the farm. I love camping and hiking, going to antique flea markets and tractor/farm shows. I am usually found spending time with the many members of my family ?
?? Something on your bucket list?
Someday I want to buy a vintage camper and travel the county. And then go to Ireland!
? What is something most people don't know about you?
I absolutely love music. It's hard for me to not have music playing. I'm usually listening to anything from country, bluegrass or classic rock to some good ole swing and big band.
Favorite type of food?
I love a WIDE variety of food and restaurants but I have to say my favorite has to be Chinese food.